We are NOW ENROLLING Grades PreK3 – 8th
Grades! All faiths welcome.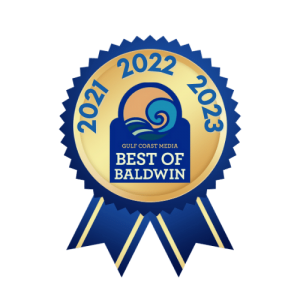 St. Benedict has been offering a safe, nurturing and loving environment to students for 102 years!
St. Benedict's open hallways lead out to a beautiful courtyard and playground offering students the opportunity to enjoy the outdoors as they switch classes and walk to activities.
Our small size allows us to provide a thoughtful and individualized education for each student.
St. Benedict has a small student to teacher ratio averaged 12:1 for the 2022-2023 school year, compared to 18:1 which is the average ratio in Alabama public schools.
The student body comes from various zip codes throughout Elberta, Foley, Gulf Shores, Lillian, Magnolia Springs and Orange Beach in Alabama.
Approximately 40% of our student population is non-Catholic. All faiths are welcome!
St. Benedict is fully accredited by the North Central Association Commission on Accreditation and School Improvement, the Northwest Accreditation Commission, and the Southern Association of Colleges and Schools Council on Accreditation and School Improvement.
St. Benedict is proud to offer our students with the best resources, which include a school counselor AND school resource teachers for reading and math. We believe that in order to succeed at including students who present challenging behaviors or diverse learning abilities, regular classroom teachers and students need to be supported by a team of professionals.